ESOLB2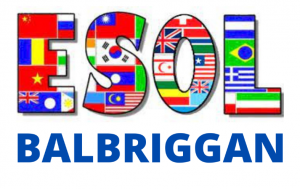 Applications will open early 2022 for this course, running September 2022
Click on image to apply
COURSE INFORMATION
The aim of this course is to prepare learners for the FCE exam at the B2 level (upper-intermediate) which they will take at the end of the course.
PROGRESSION
After students pass the FCE exam they will receive their internationally recognized Cambridge certificate stating that their English language is at the B2 level (upper-intermediate). This will enable them to apply for courses which require such a certificate from people whose first language is not English.
ENTRY REQUIREMENTS
Applicants should have a very good command of conversational and written English at the intermediate level. They are assessed prior to placement on this course. Suitable candidates should be able to express themselves freely and fluently on a range of topics.
CERTIFICATION
FCE Cambridge certificate
ATTENDANCE
This course will be:
Part Time (twice a week) – morning
ELIGIBILITY
This course is funded under BTEI funding.  In order to be eligible for free classes, applicants must be:
An Early School leaver, and/or
In receipt of a Social Welfare Payment, and/or
A holder of a GP or Medical Card
LOCATION
This course takes place in Balbriggan.