The Learners Voice- Podcast.
We made a podcast! Mel and Zara interviewed five learners from the Adult Education Service Balbriggan and Swords on what brought them to our service to learn. Click on the first podcast below for an introduction. It was a new experience for Mel & Zara, still a lot of learning to do, but hopefully we captured the essence of our learners stories.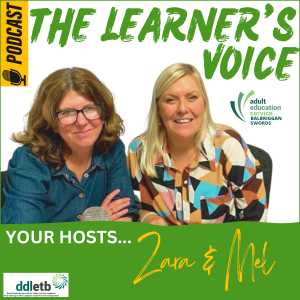 Click below to listen!