Information on Skills Assessment
Location: Click Here for Google Map Location
Castlemill Education Centre, Castlemill Link Road, Balbriggan K32 P237 Phone: 01 802 0360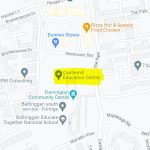 How Long does the assessment take? 2 Hours Approximately
*Please note there is no waiting facilities in the centre, no children allowed in the centre during assessment.
Why am I invited to attend an assessment?
All applicants are invited to complete an assessment prior to being offered a place on a course. The purpose of the assessment is to ensure that you are offered a place on a course which is at the right level for you and appropriate to your needs.
This assessment will help identify an applicant's level of literacy, numeracy, language and IT Skills.
The assessment will include:
Reading and Comprehension
Writing
Maths
IT Skills
What happens after the assessment? The results of the assessment will indicate options open to learners, we will contact your directly to let you know if you are placed on the course you applied for or offered an alternative course to develop your skills.
If you have a concern about the skills assessment, please contact the centre and we will discuss your options. Phone 01 802 0360