The Learners Voice – Zara & Mel
We made a podcast! Mel and Zara interviewed five learners from the Adult Education Service Balbriggan and Swords on what brought them to our service to learn. Click on the first podcast below for an introduction. It was a new experience for Mel & Zara, still a lot of learning to do, but hopefully we captured the essence of our learners stories.

Click below to listen!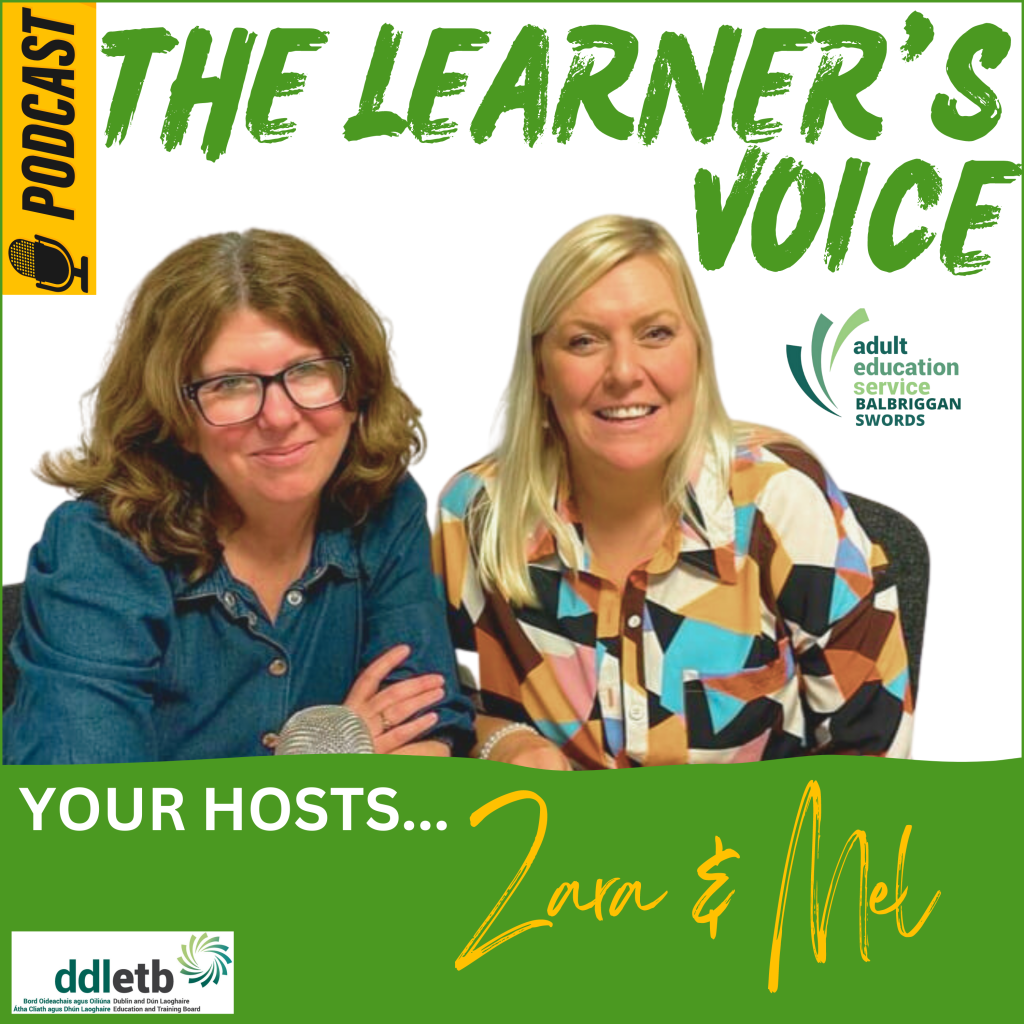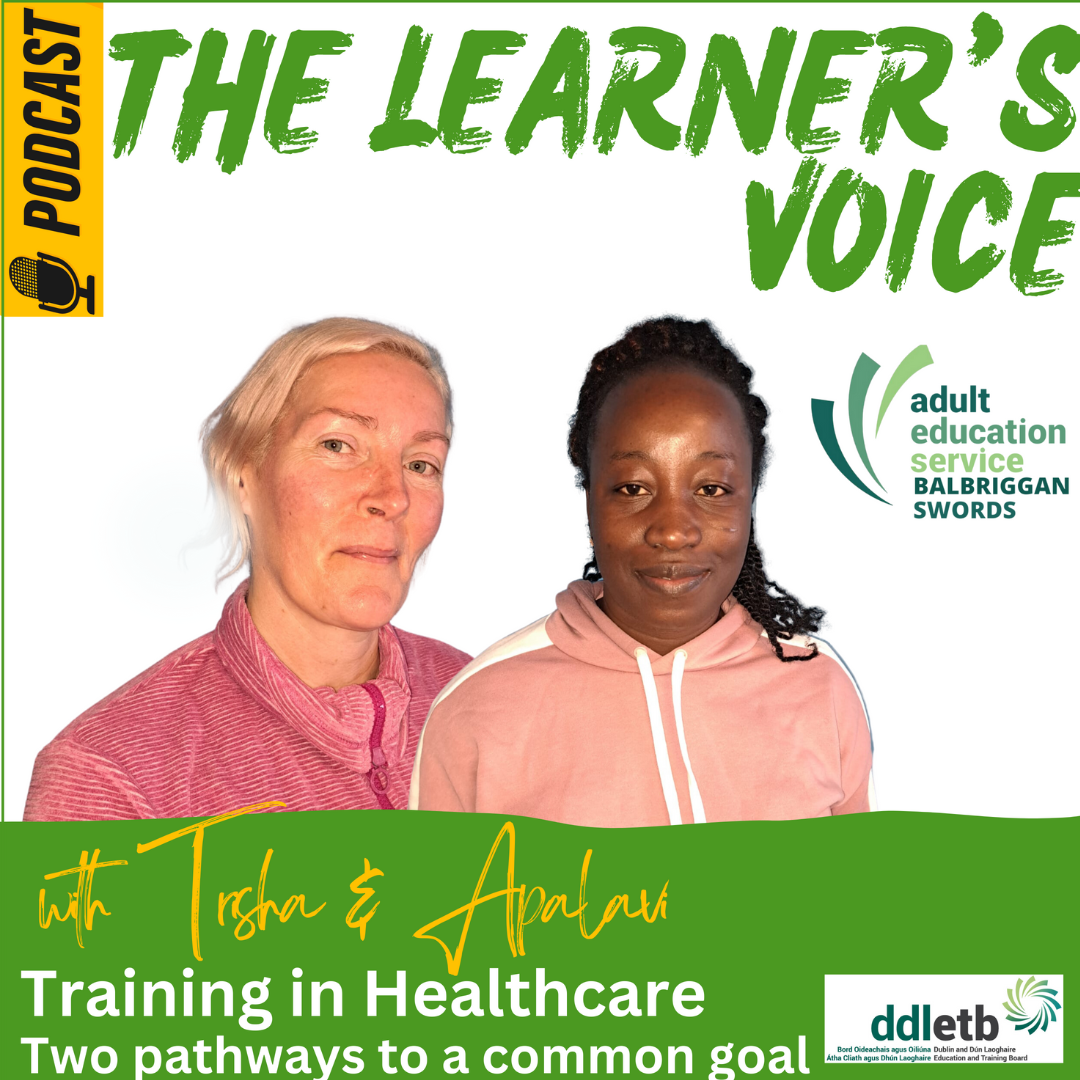 The Learner's Voice – Tricia & Apalavi
Tricia and Apalavi are both Healthcare students under the VTOS scheme. Their learning journeys differ in how they came to our service, but they have a common goal in obtaining skills and qualifications.

Click below to listen!
The Learners Voice – Naomi
A powerful story from this wonderful young woman
Naomi has faced many challenges in her young life. She came to the adult education service to receive support to write her own story and publish a book.

Click below to listen!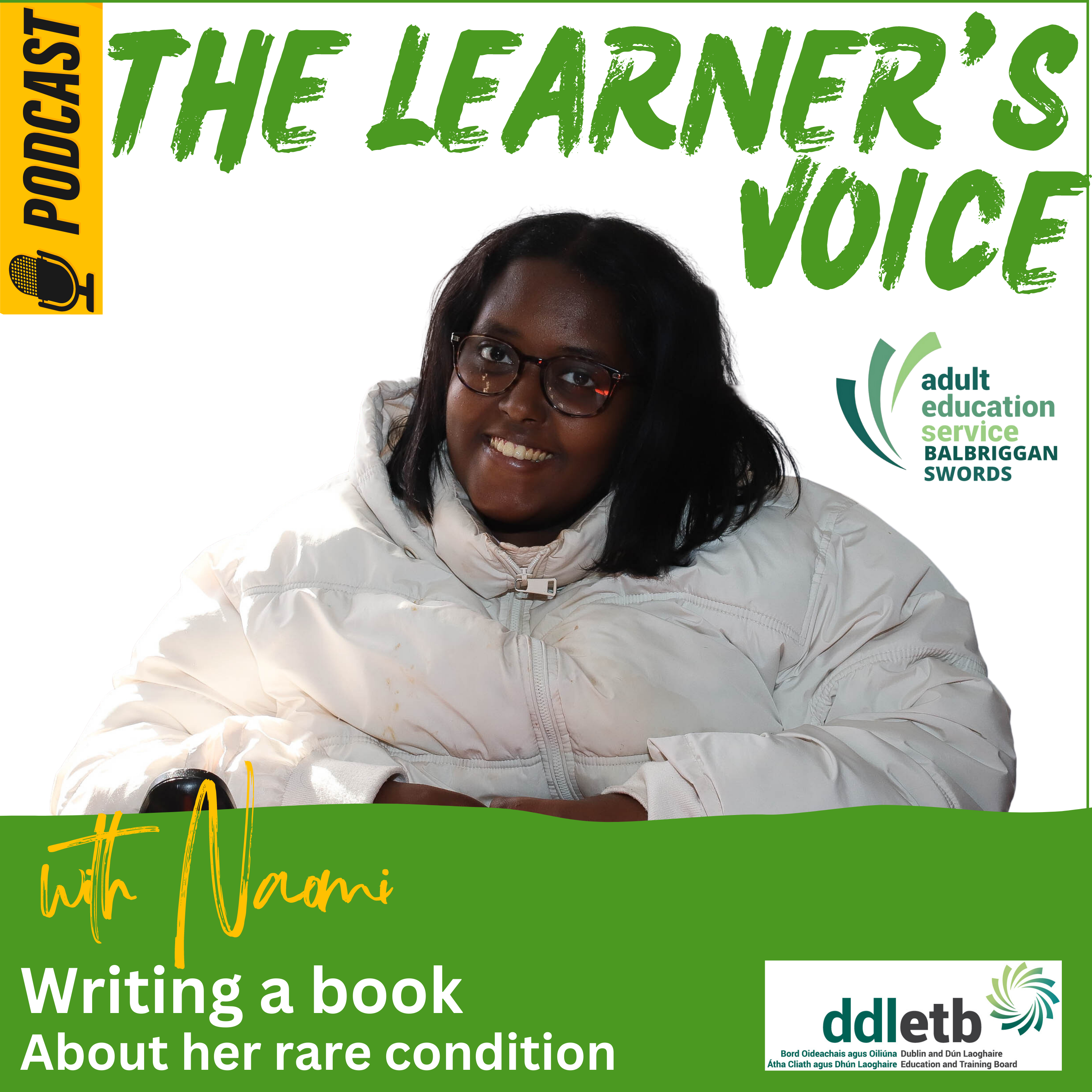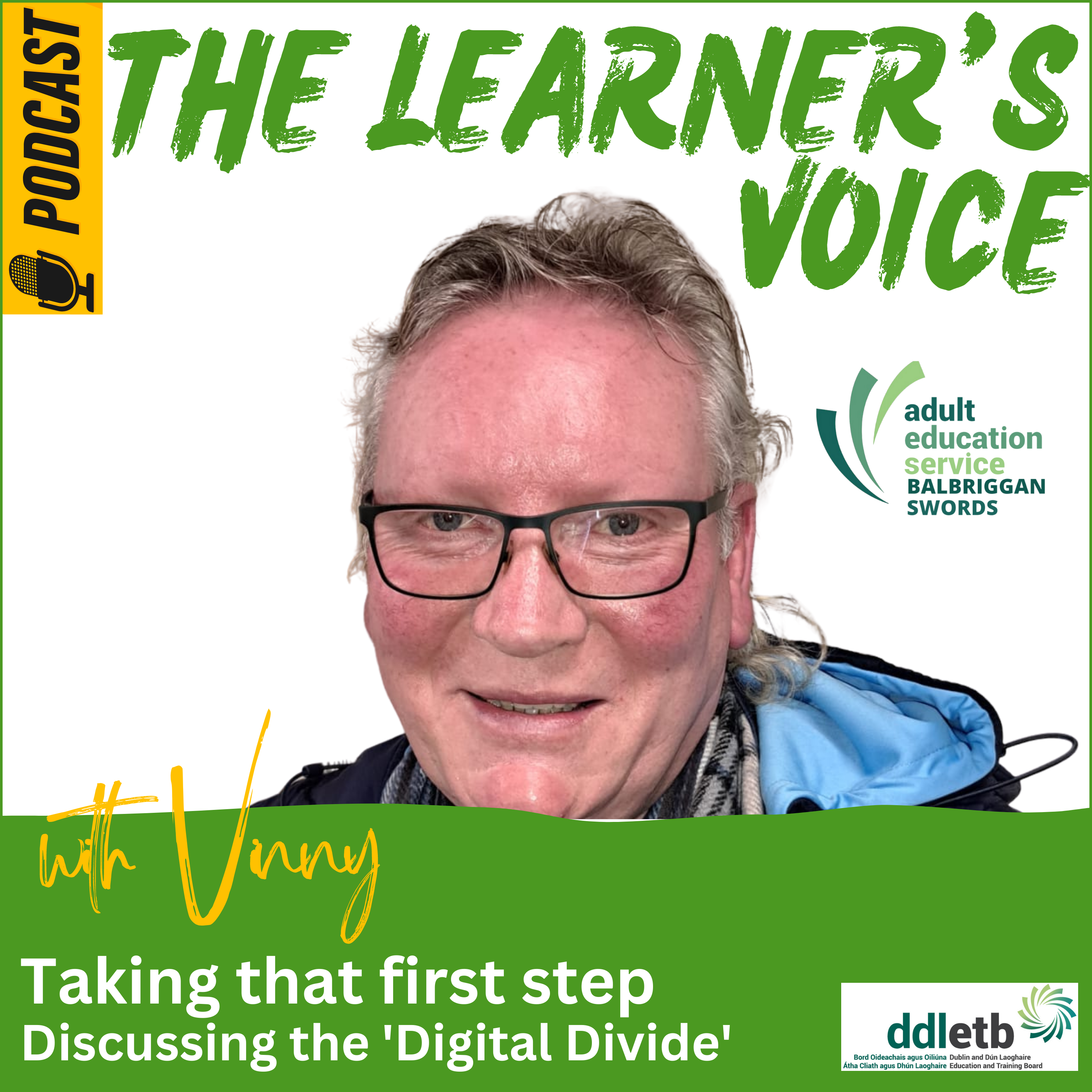 The Learner's Voice – Vinny
Former Dublin Bus Driver on a new journey to learn
A trip to apply for a medical card resulted in Vinny seeking out the Adult Education Service. Find you why in this podcast. Vinny a former Dublin Bus Driver ended up navigating a new learning journey and thankfully was directed to us in Balbriggan. It's a story that might be familiar to others. Have a listen.

Click below to listen!
The Learners Voice – Anna
From fleeing war in the Ukraine to building a new life in Ireland
Just over a year ago, Anna had to take her two young sons from the Ukraine to seek safety from the war. Listen to her incredible story. She came to our service to improve her English language skills and has gone on to find employment and further studies at TU Dublin. Thank you Anna for sharing your story.

Click below to listen!