VTOS1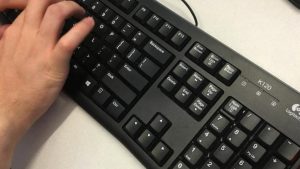 Applications now open, don't delay apply today. Click on image above to apply via fetchcourses.ie
Course Information
The aim of this course is to provide students with the necessary skills and qualifications to be proficient with a computer. The course is suitable for people who wish to improve their computer skills and progress to further education and training and/or employment.
Progression
On completion of this course students can progress to a QQI level 5 course under the VTOS programme. Students can choose between Business, Childcare, Healthcare and Beauty Therapy. Students can also apply for employment opportunities based on their qualifications on successful completion of the course.
Entry Requirements
To ensure that you are offered a place on a course which is at the right level for you and appropriate to your learning needs all applicants are assessed prior to placement on the course. A high level of English language and basic IT skills are required for the course.
Certification
QQI Level 4 Component Awards
Attendance
On  attendance is required/scheduled:  Monday to Friday, 9:15 to 14:15.
Work Experience Placement?
There is no work placement requirement  for this course.
Eligibility
This course is funded under VTOS funding. In order to be eligible, applicants must be:
21 or over the first day the course starts
in receipt of a Social Protection Payment for 6 months (156 days) immediately prior to starting the course.
Please see the VTOS 'Am I Eligible?' section of FAQs for a list of qualifying social protection payments.
Location
This course is a blended learning course which takes place Castlemill Education Centre in Balbriggan.